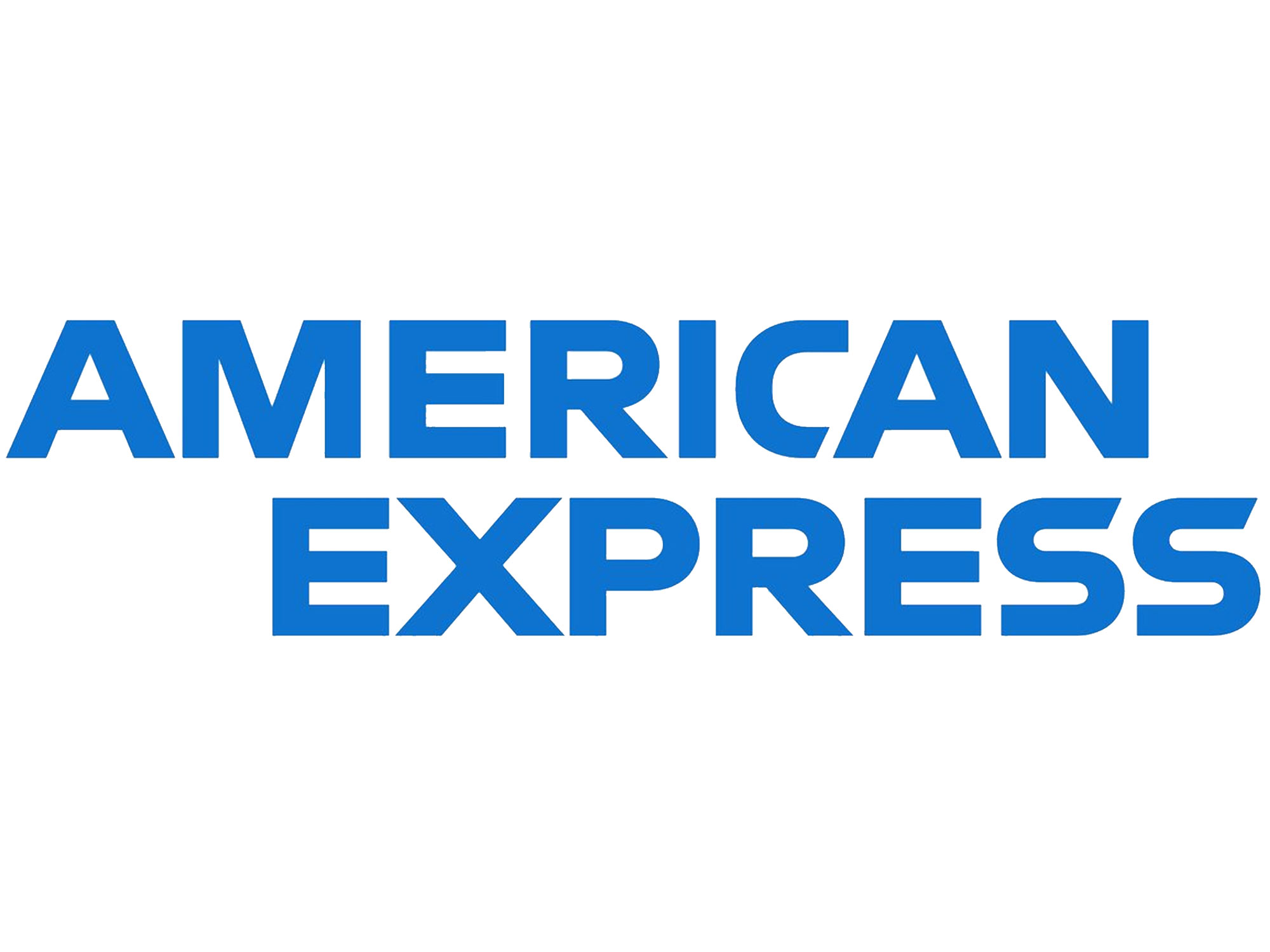 Get your Golden Lounge voucher instantly via the Malaysia Airlines mobile app
To further enrich your experience with us, we are delighted to announce that you can now easily access your Golden Lounge vouchers via the Malaysia Airlines Mobile App. Starting July 2020, all your vouchers will be automatically uploaded to your mobile app, so download the Malaysia Airlines Mobile App now from App Store, Google PlayStore or AppGallery. ​ ​ ​
​​
Once you have the mobile app, just follow these simple steps to redeem your Golden Lounge e-vouchers.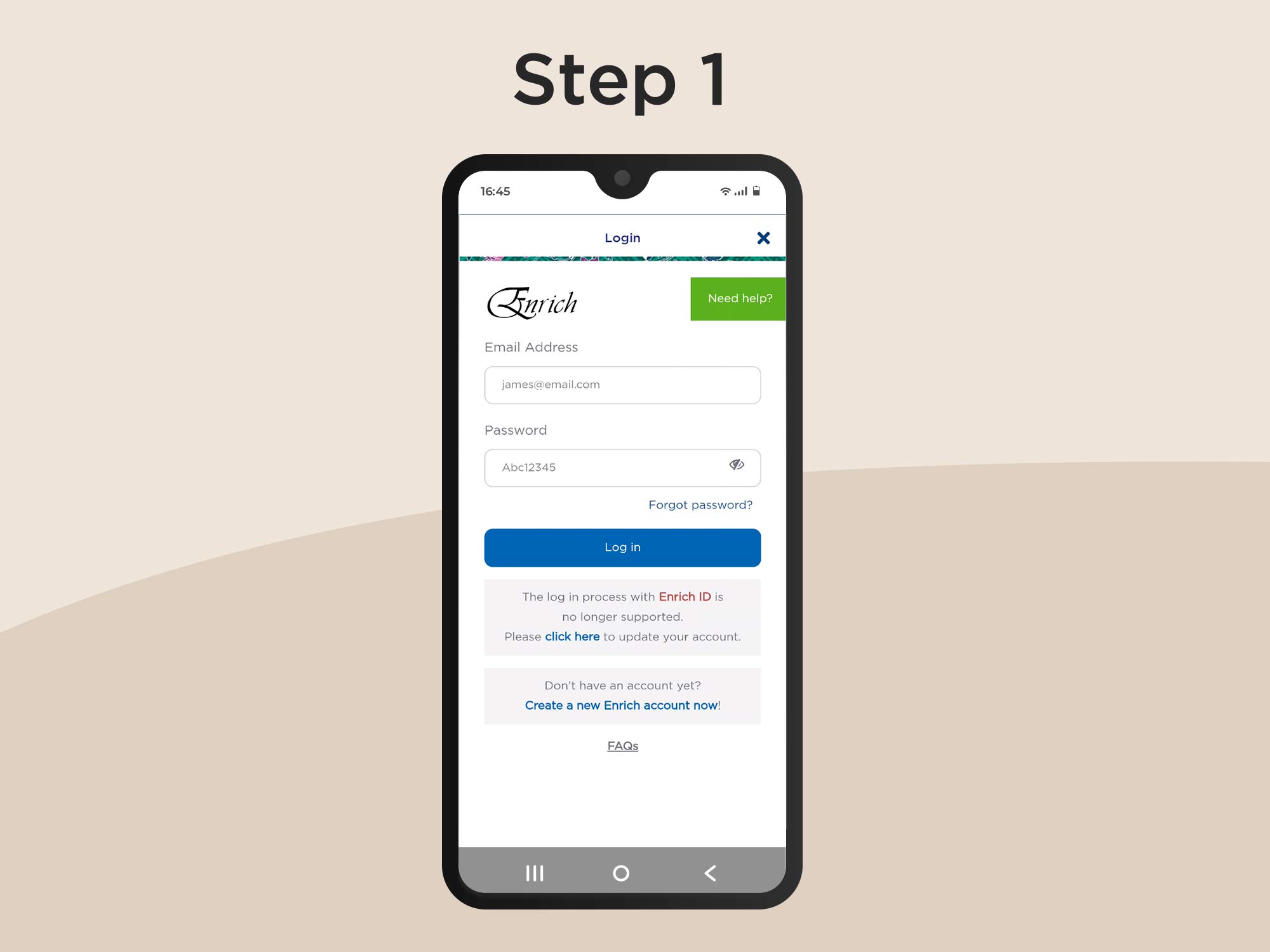 Login to Enrich account
Enter your registered email address and password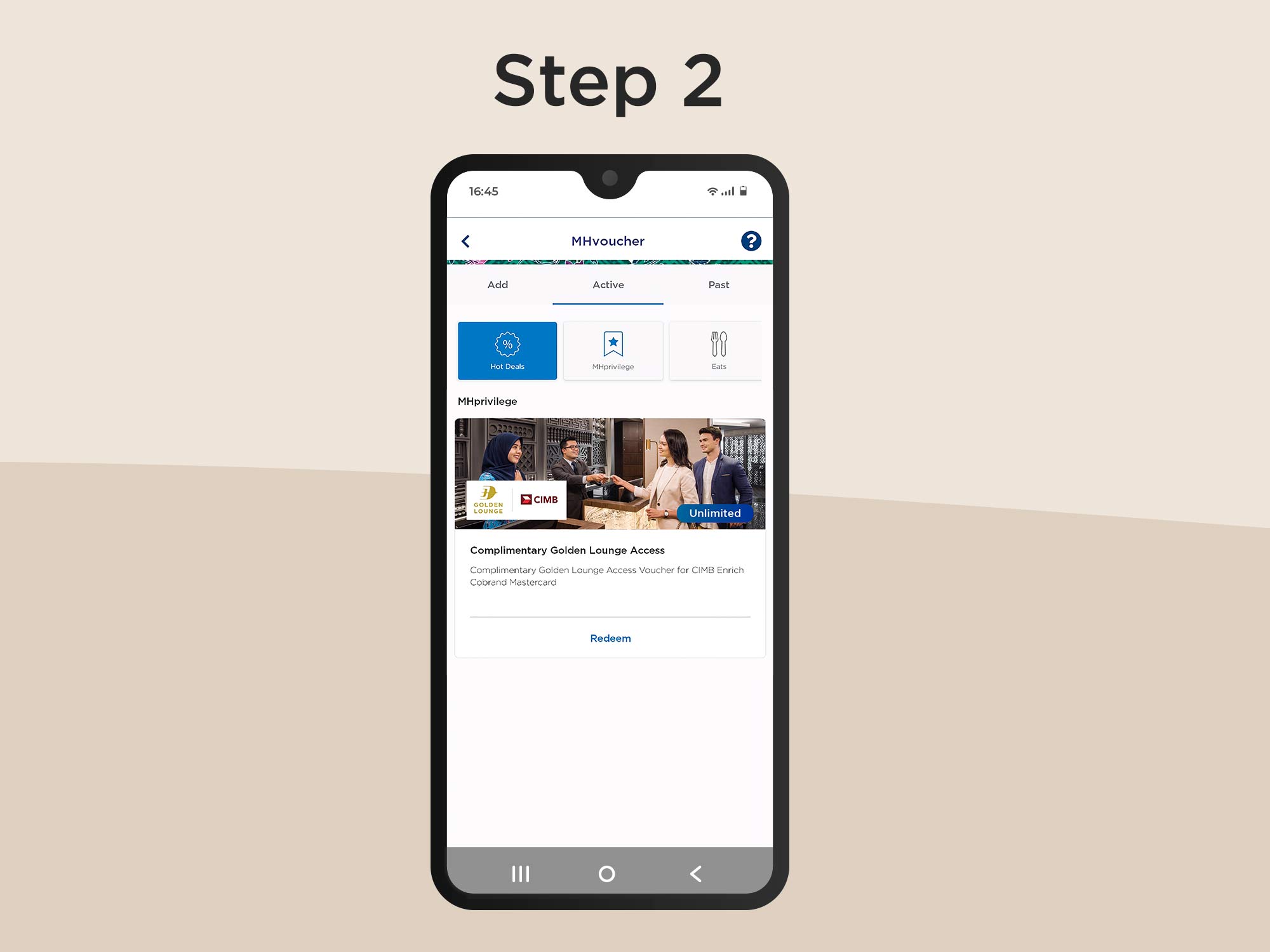 Locate Golden Lounge access e-voucher
Select More > MHvoucher.
Your valid e-voucher entitlement is under Active tab.
Tap on the e-voucher for its details.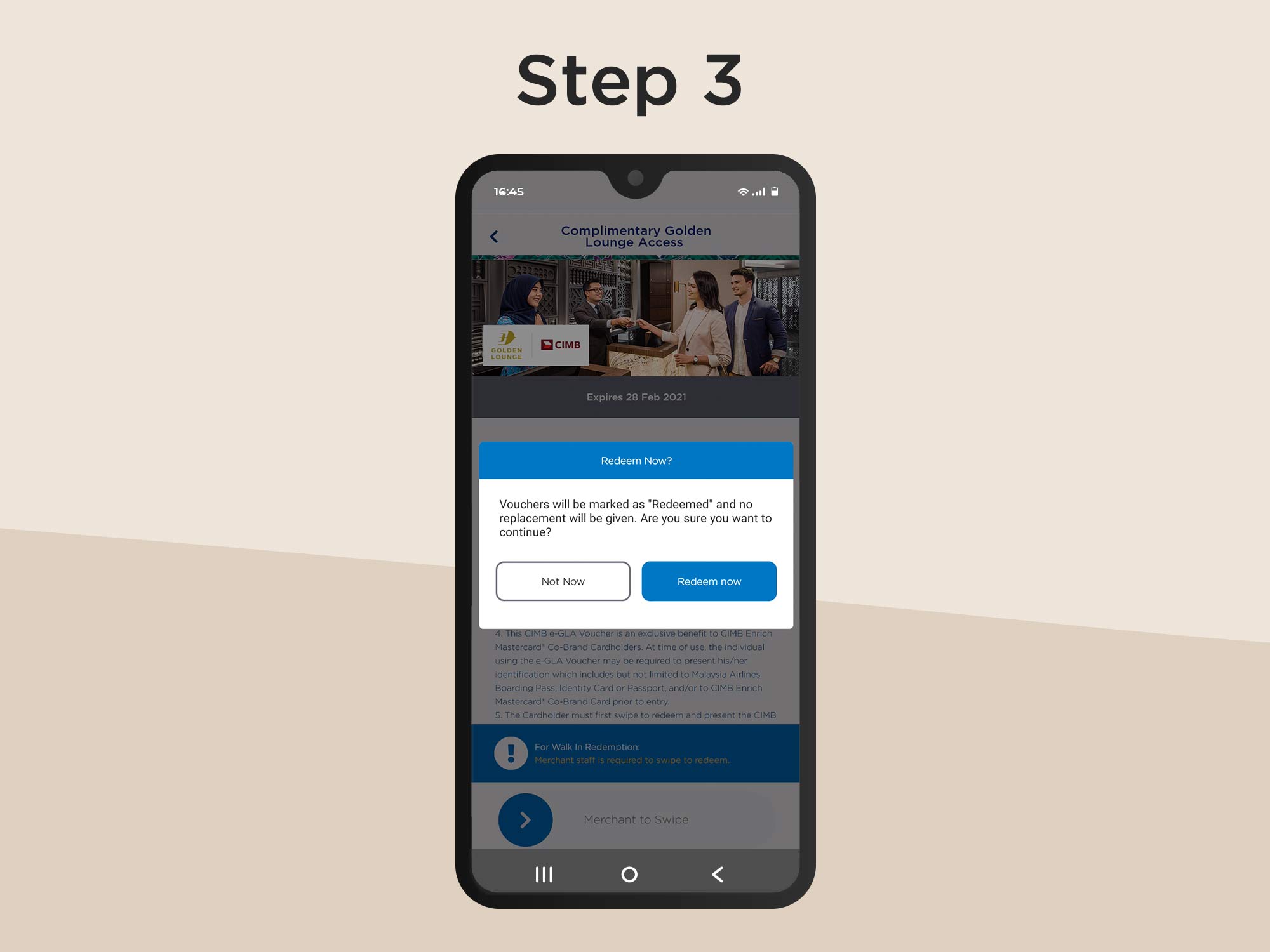 Redeem Golden Lounge access e-voucher
Swipe the slider only when you are at the Golden Lounge reception.
Select Redeem Now to proceed or Not Now to cancel the transaction.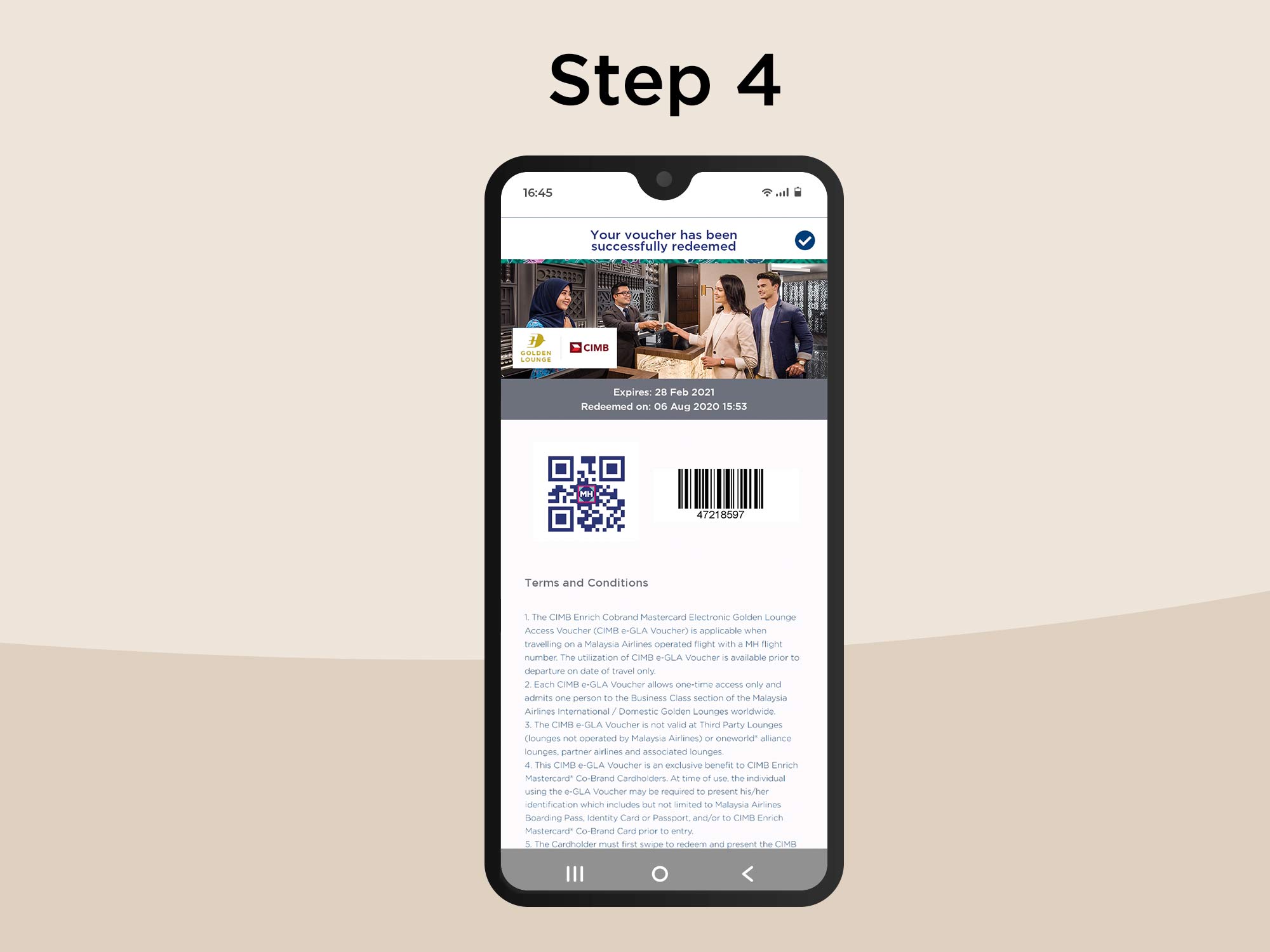 Present Golden Lounge e-voucher access code
Present the code with your travel documents to the lounge crew for validation.
Please take note that once redeemed, the e-vouchers will be marked as Redeemed and placed under Past tab with no replacements given.
​
Please note that bassinet seats are not available in Business Suite cabin. In case you want to proceed with your booking, please click "Continue"