Exclusive Reward
Get additional Points as a top spender.
Spend above RM3,000 with EnrichMoney digital money app and Visa prepaid card to become a top spender and win 50,000 Enrich Points (each, for the first 3 top spenders only). Enjoy flights, hotel stays, dining, shopping and more with your additional Points or use them to top up your wallet and redeem cashback.
Promo period: 17 Mar – 30 Jun 2023
Need Help?
Contact our customer support or email us today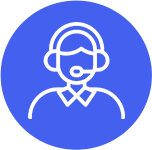 Customer Support
+603 83138606
+603 83188606
Please note that basinet seats are not available in First Class cabin. In case you want to proceed with your booking, please click "Continue"
Page is loading, we'll take you there soon