Introducing a more secured Enrich Account
As part of our continuous effort to improve customer experience and boost compliance as well as to enhance security and safeguard Enrich accounts, Malaysia Airlines will implement a Multi-Factor Authentication effective December 2021. A time-sensitive randomly generated password, also known as a One-Time Password (OTP) will be sent to your registered mobile number to validate your identity.​
​
Why did Enrich implement Multi Factor Authentication (MFA)?​
Enrich is committed to providing our customers with a high level of online security and MFA is an additional measure to enhance the security of your Enrich account when you: ​
​
a) Login to Enrich Account / MHexplorer Account on Malaysia Airlines web and Malaysia Airlines mobile app. ​
b) Perform transactions with your account online. ​
c) Edit your Enrich Profile on Malaysia Airlines web and Malaysia Airlines mobile app.​
Please ensure that the mobile number and email address indicated in your Enrich profile belongs to you, is up-to-date, and actively used. ​
​
Login via website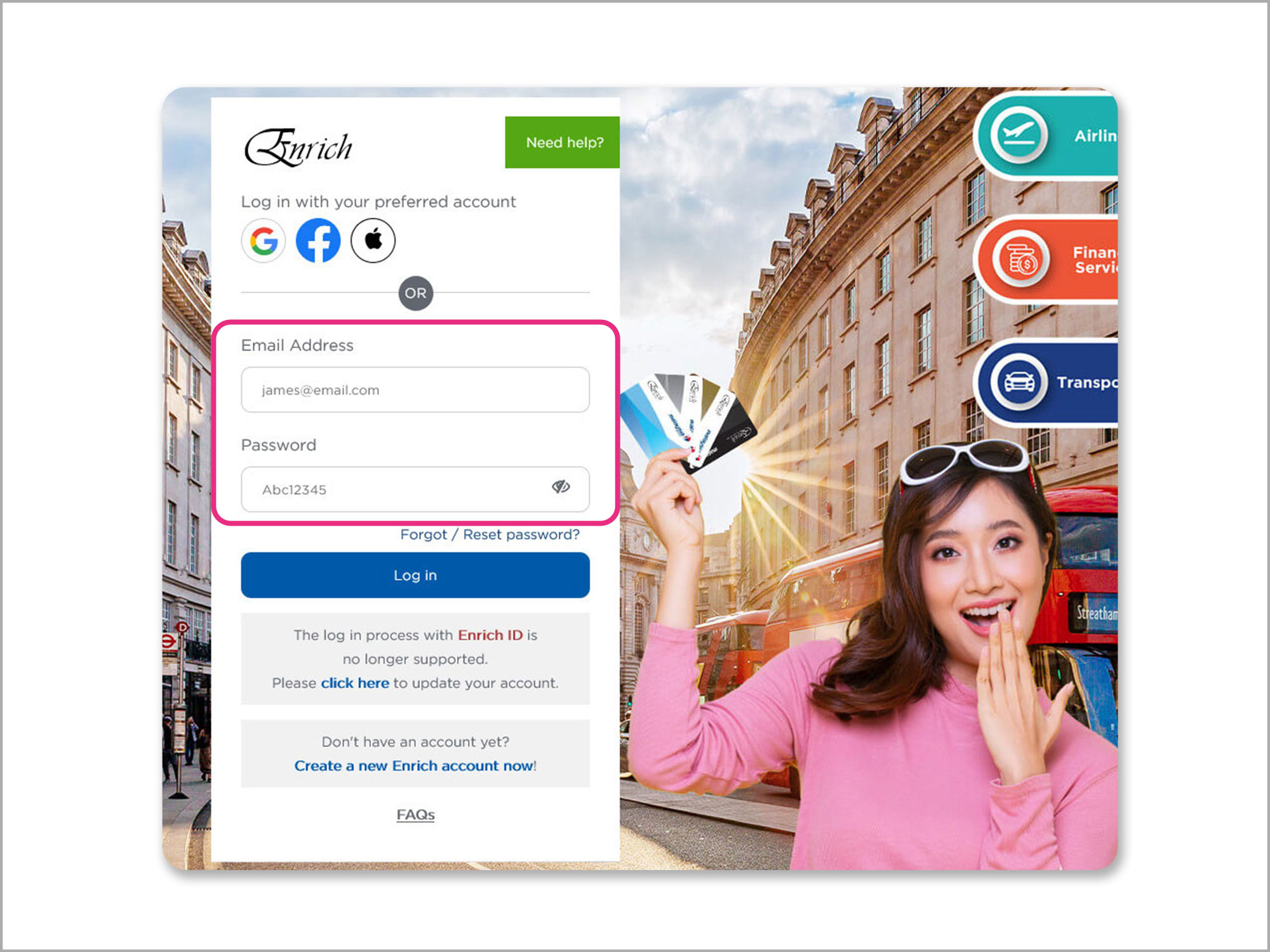 Enter your Enrich Online login ID and password. ​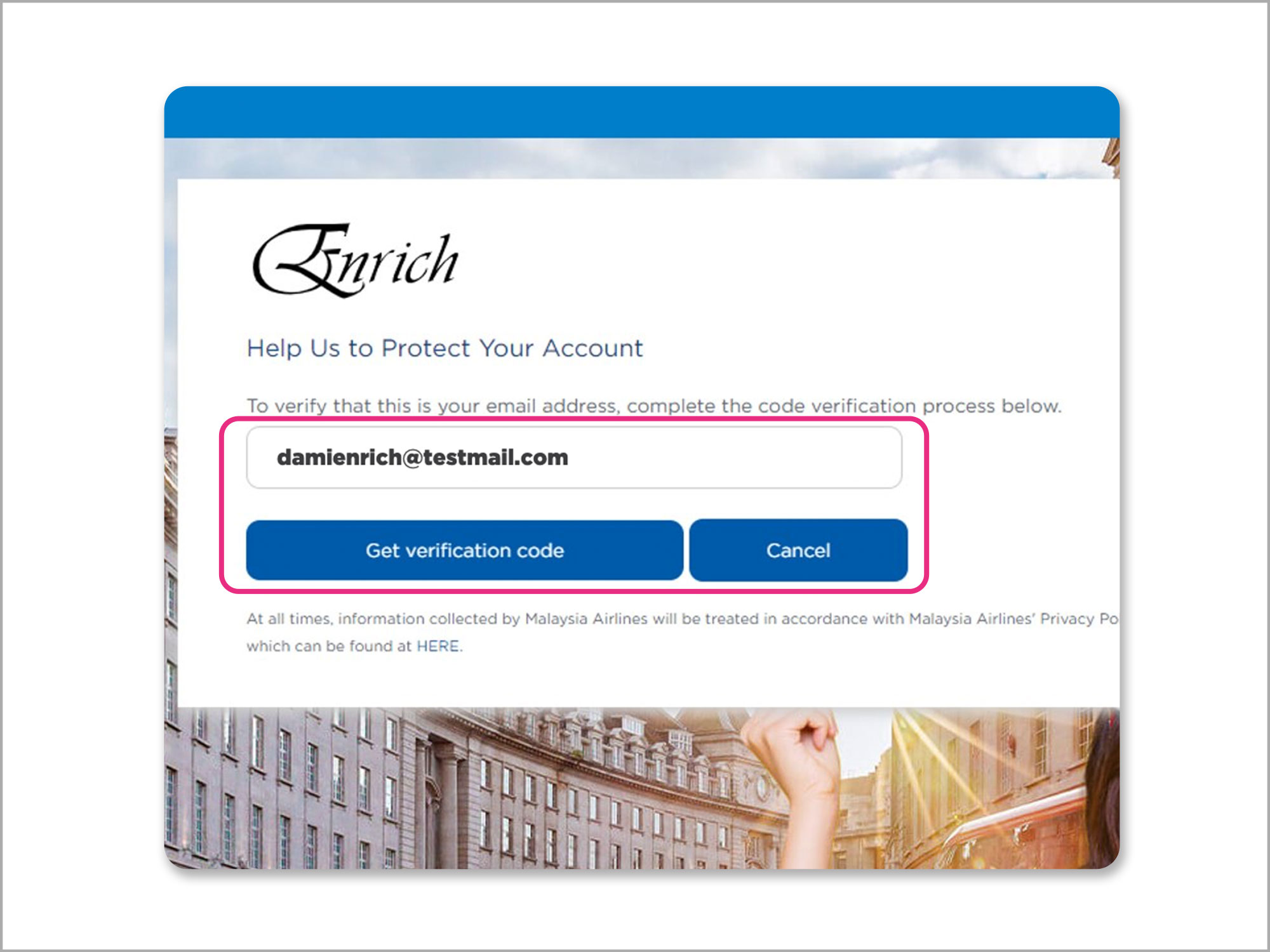 Enter your email address. ​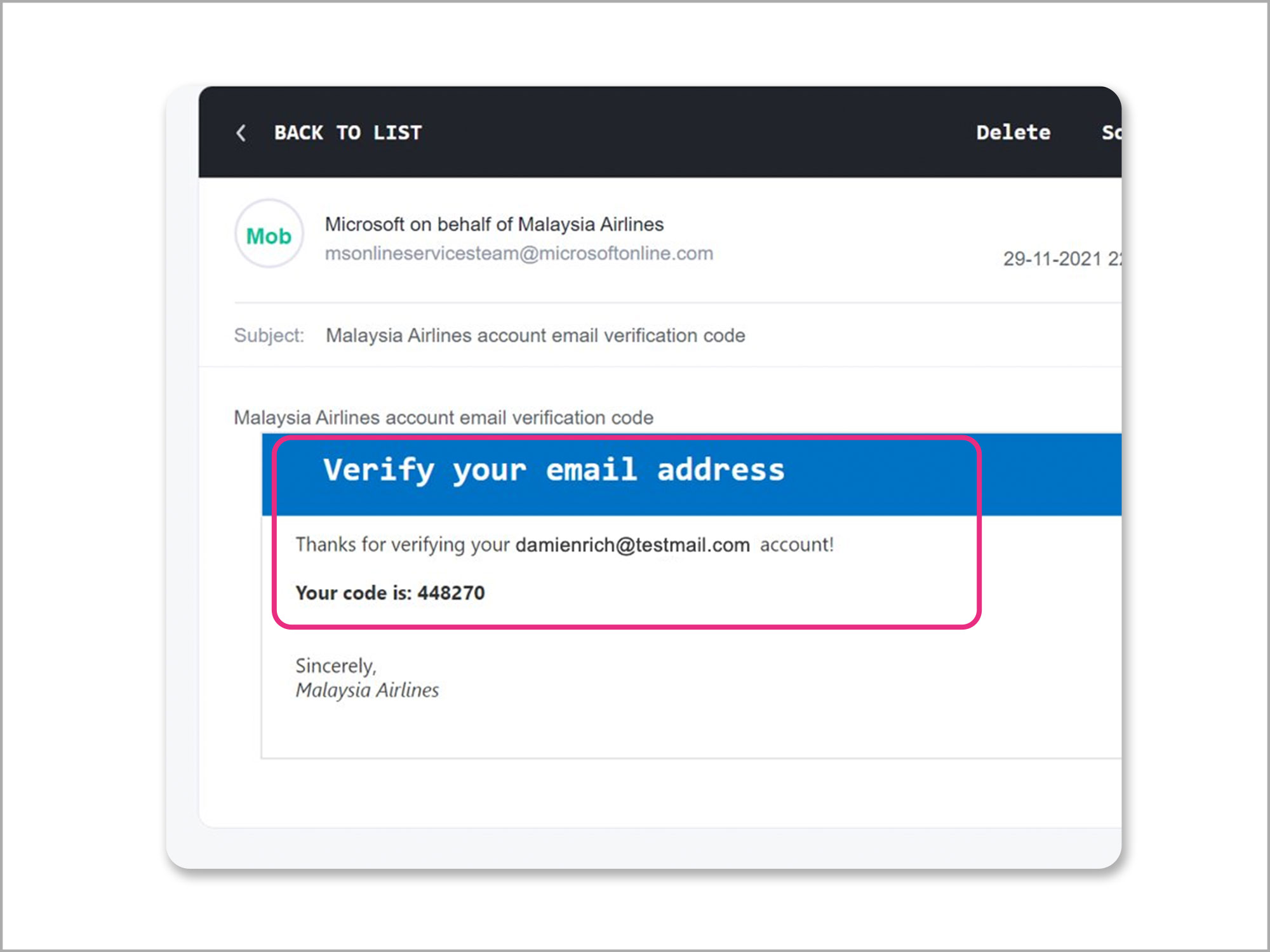 You will receive a verification code in your email inbox. ​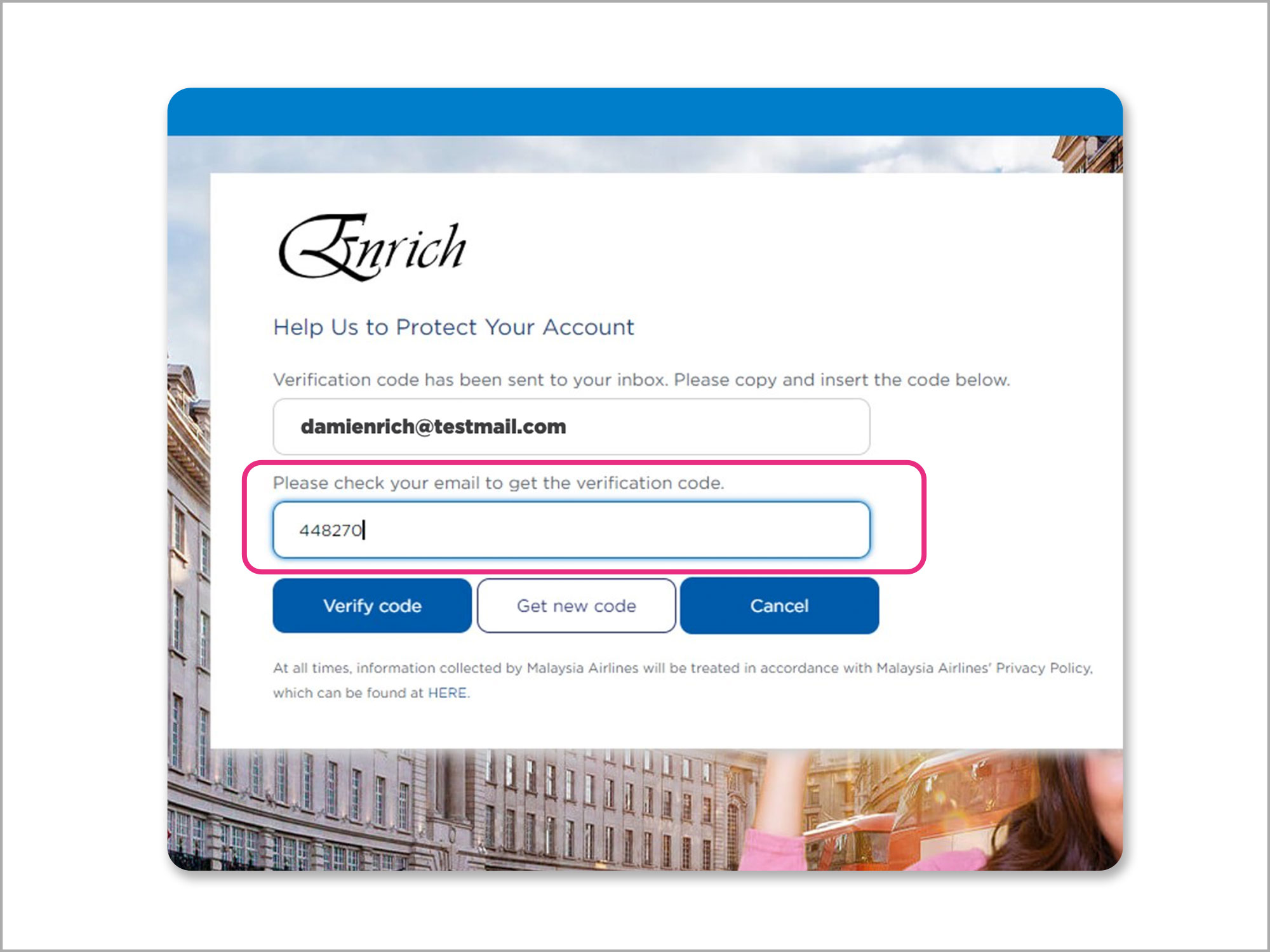 Enter the verification code sent to your email and click 'Verify Code'. ​
If you did not receive any email from Malaysia Airlines, click 'Get New Code' to try again or check your Spam/Junk folder. ​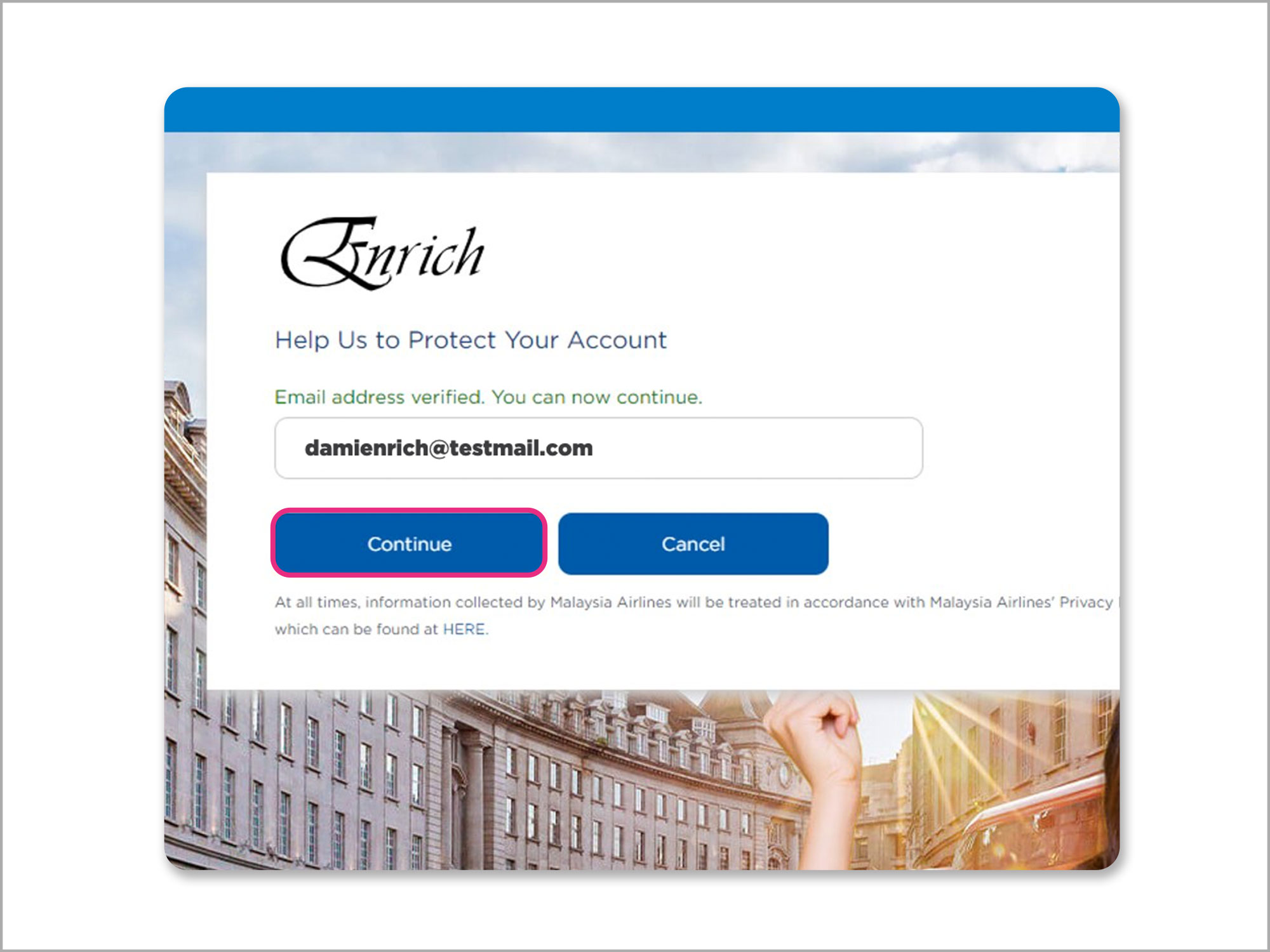 Select 'Continue' to proceed. ​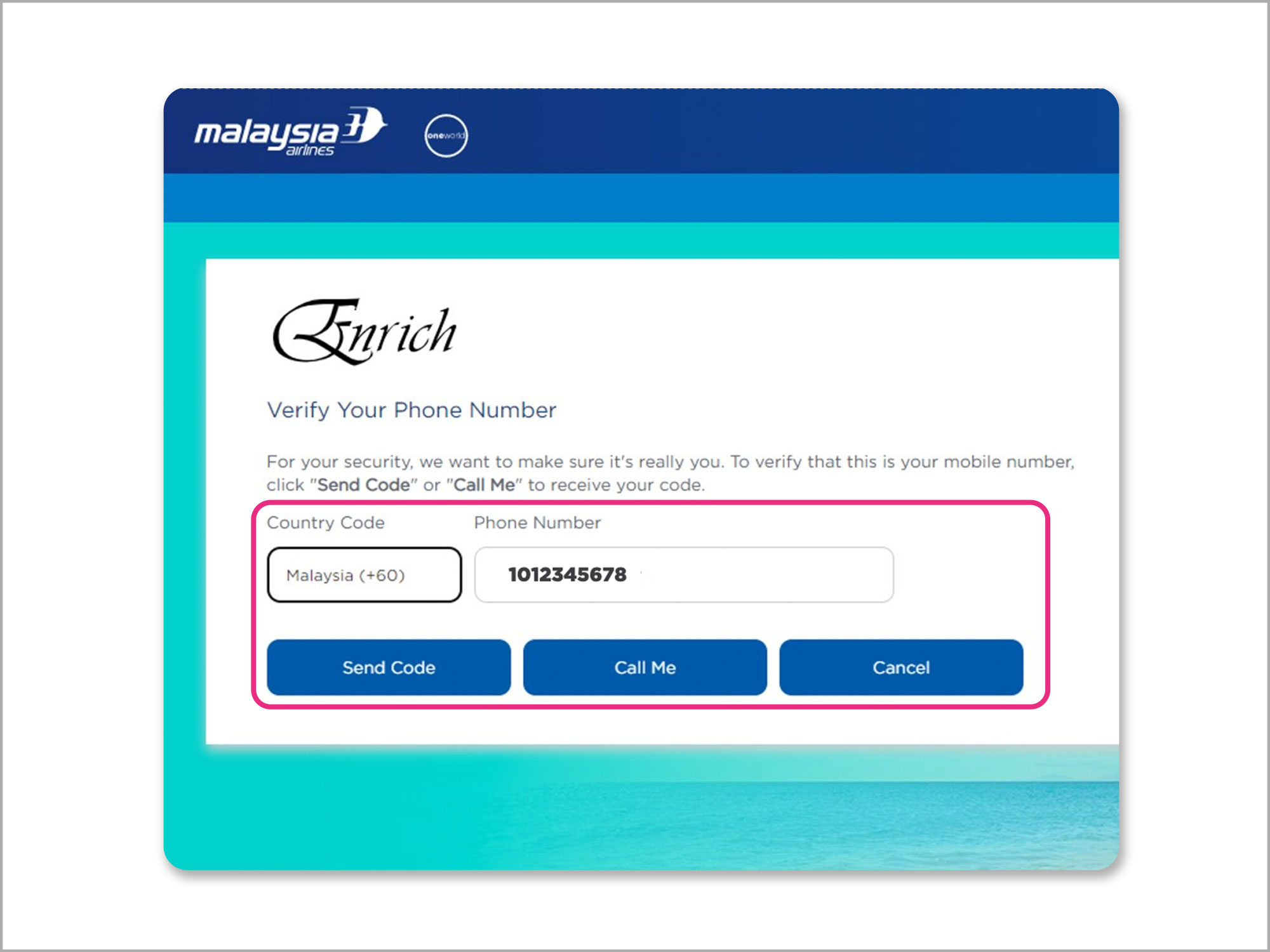 Enter your mobile phone number for first-time authentication. ​
Once authenticated, this will be your profile contact number. Select 'Send Code' for an SMS verification code to be sent to this number OR 'Call Me' for an automated call to be made to this number. ​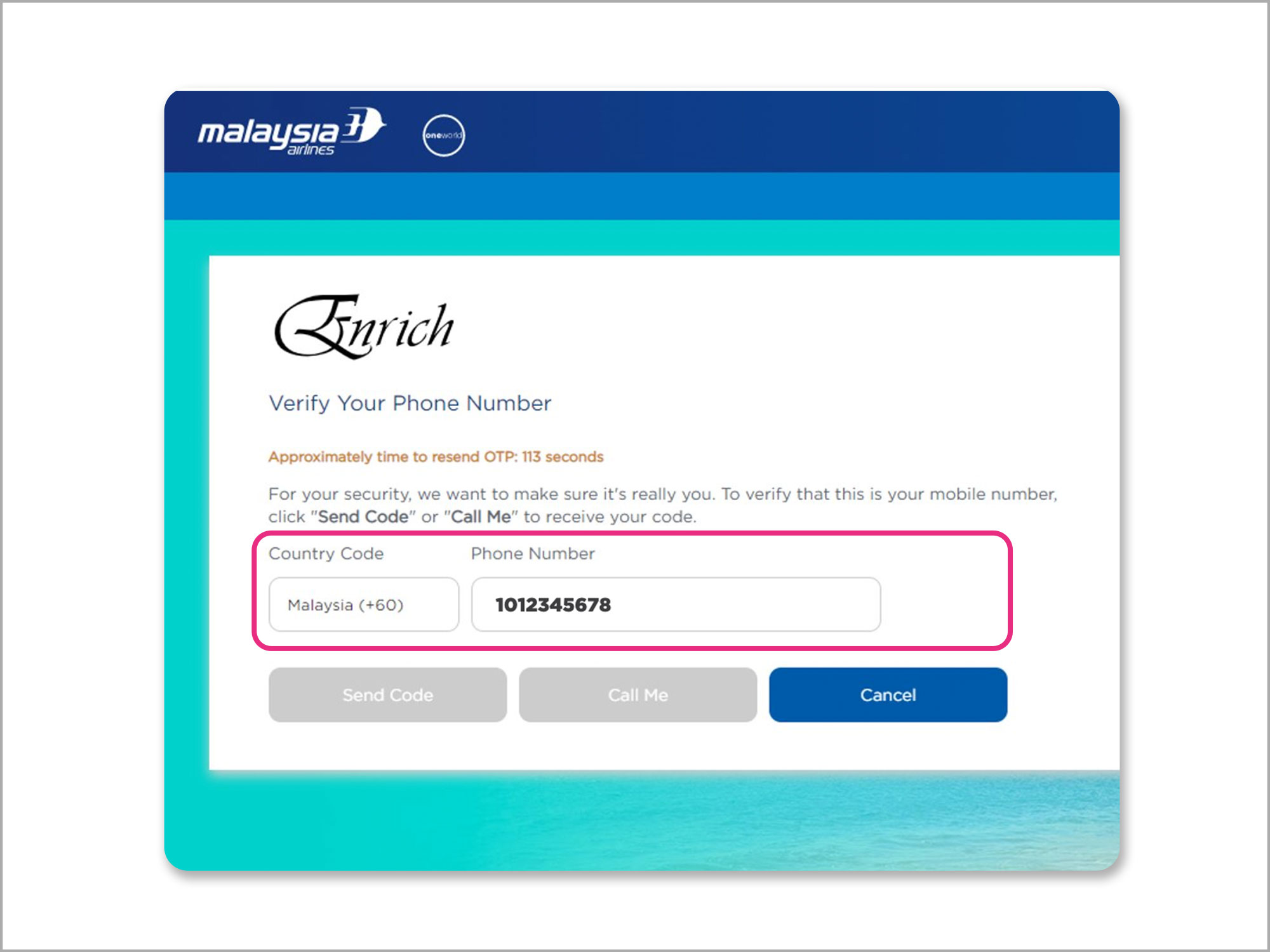 Enter the phone verification code once received via SMS or Call. ​
If you did not receive any SMS or call from Malaysia Airlines, select 'Send Code' OR 'Call Me' to try again. You should receive the SMS or Call within 2 minutes. ​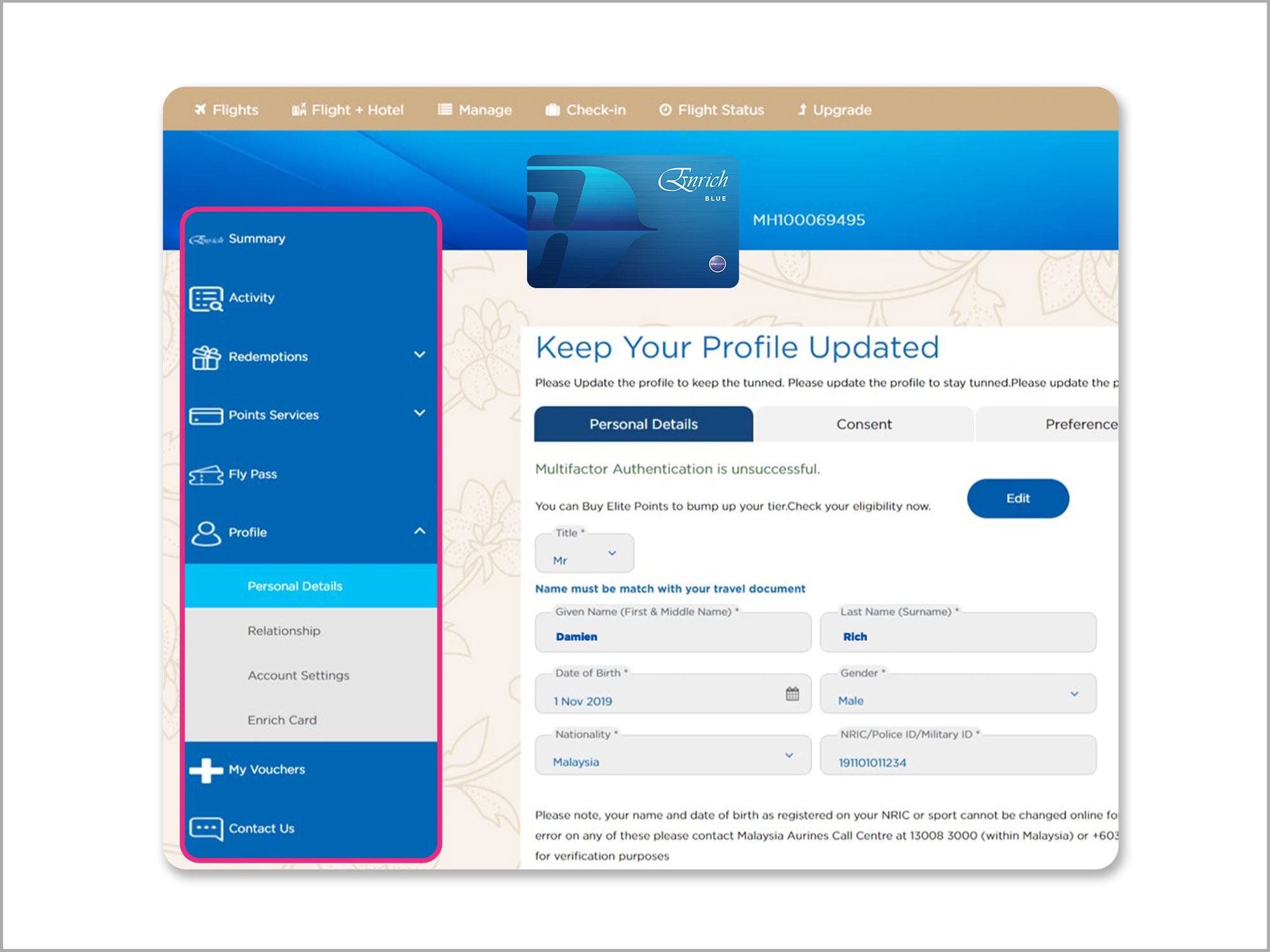 After your mobile phone number is verified, you will be directed to your account dashboard.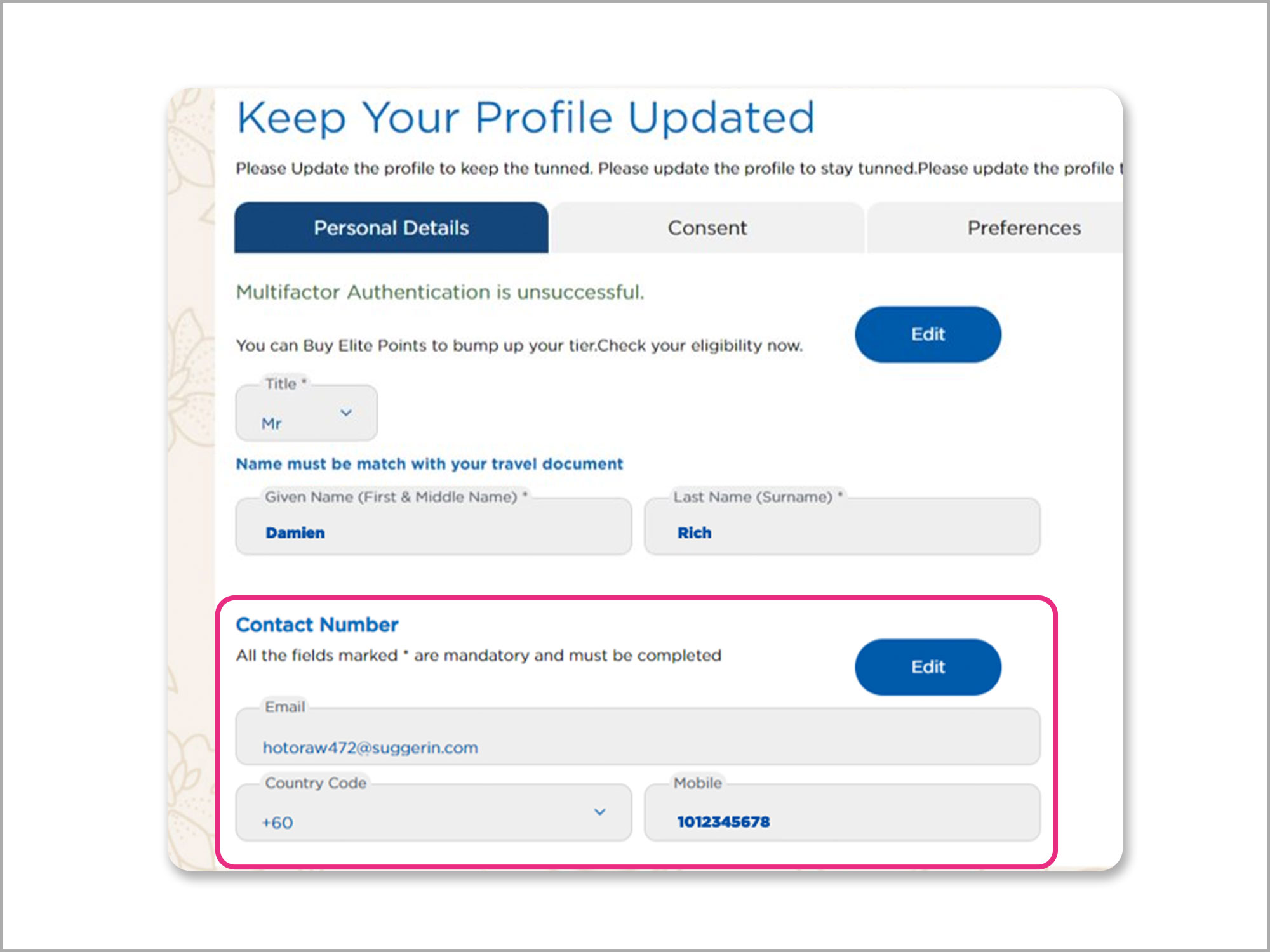 To change your mobile phone number, go to Personal Details and click 'Edit'. ​
Update the "Contact Number" section and you will be asked to authenticate the new number. ​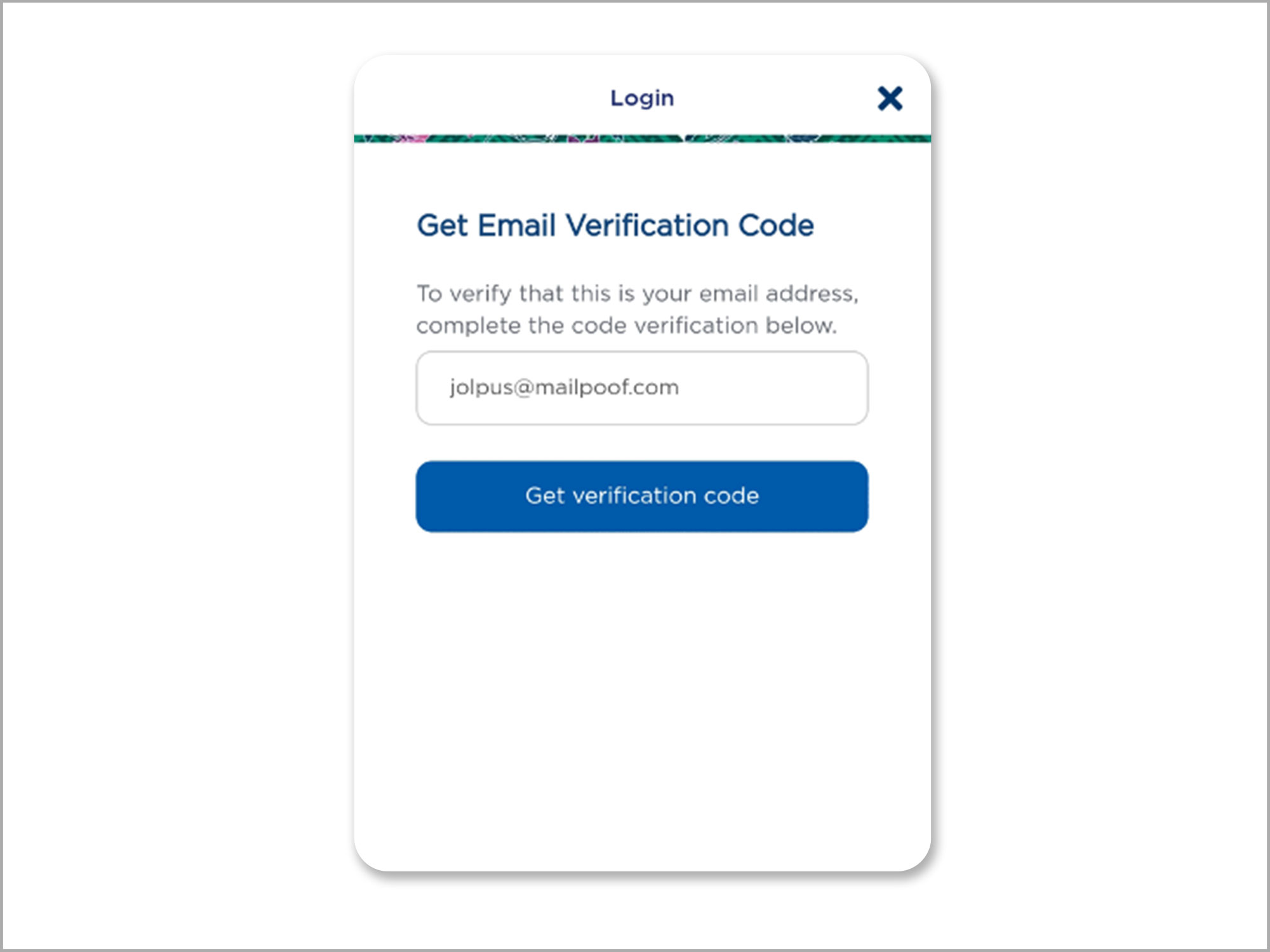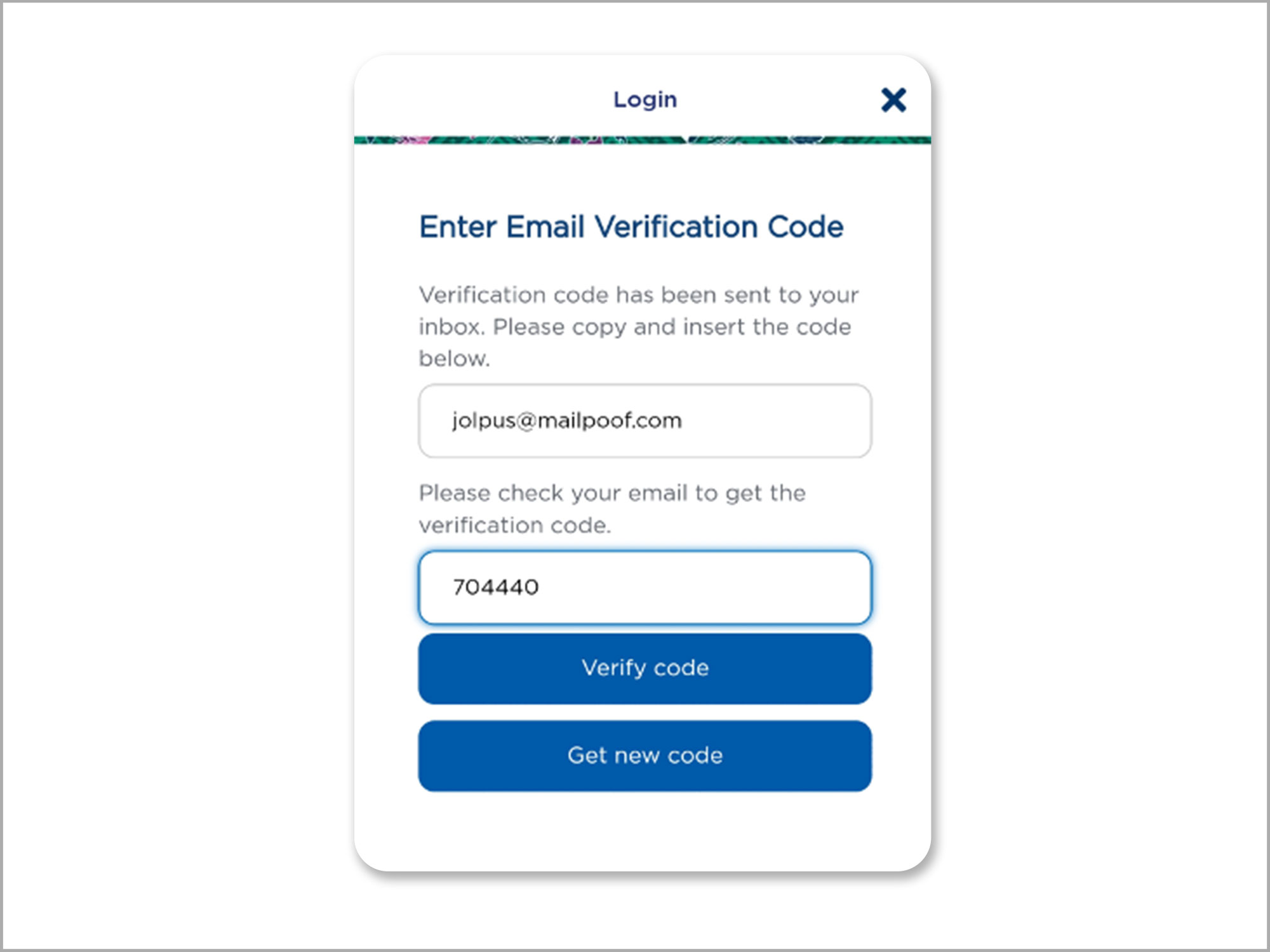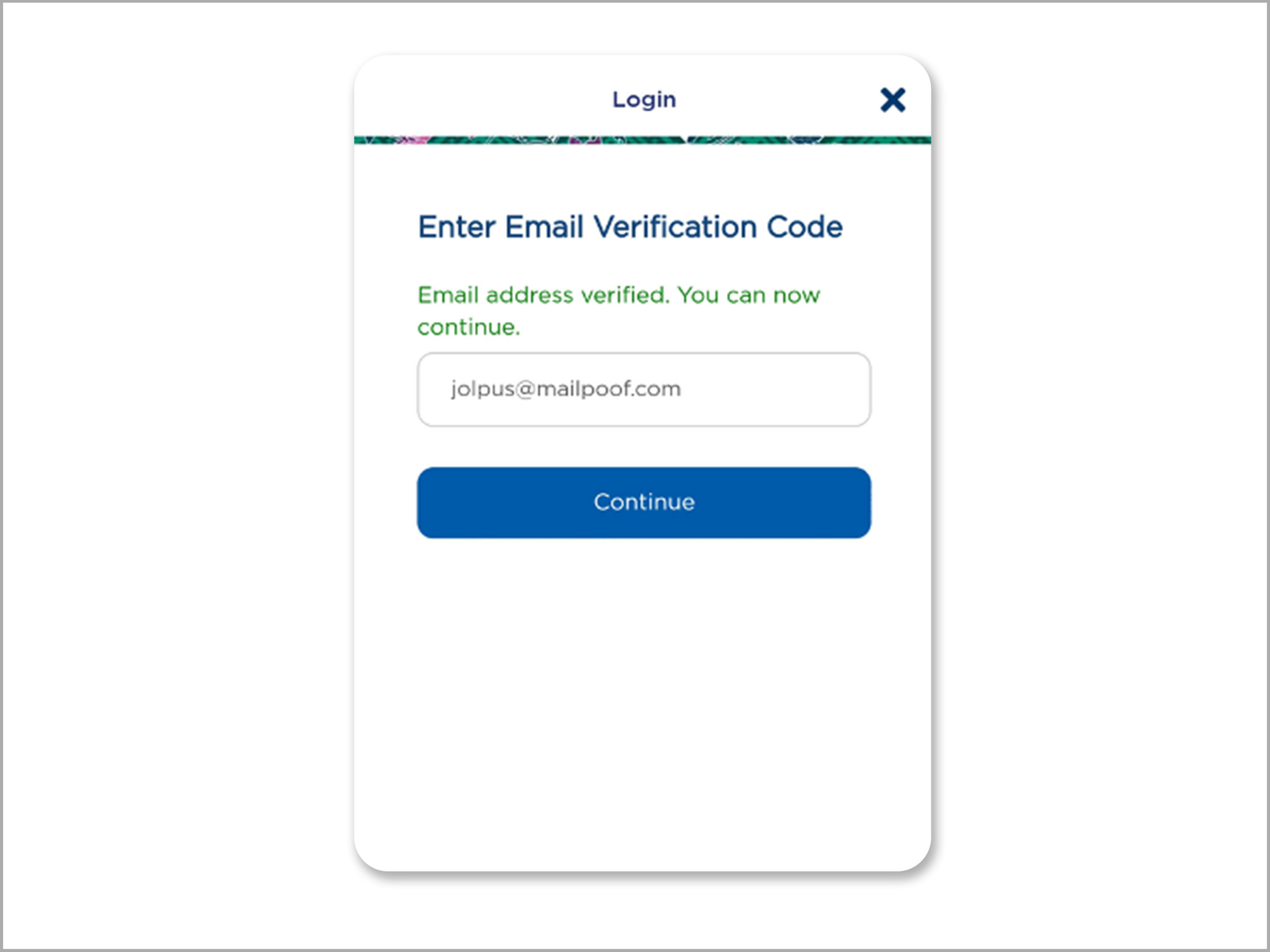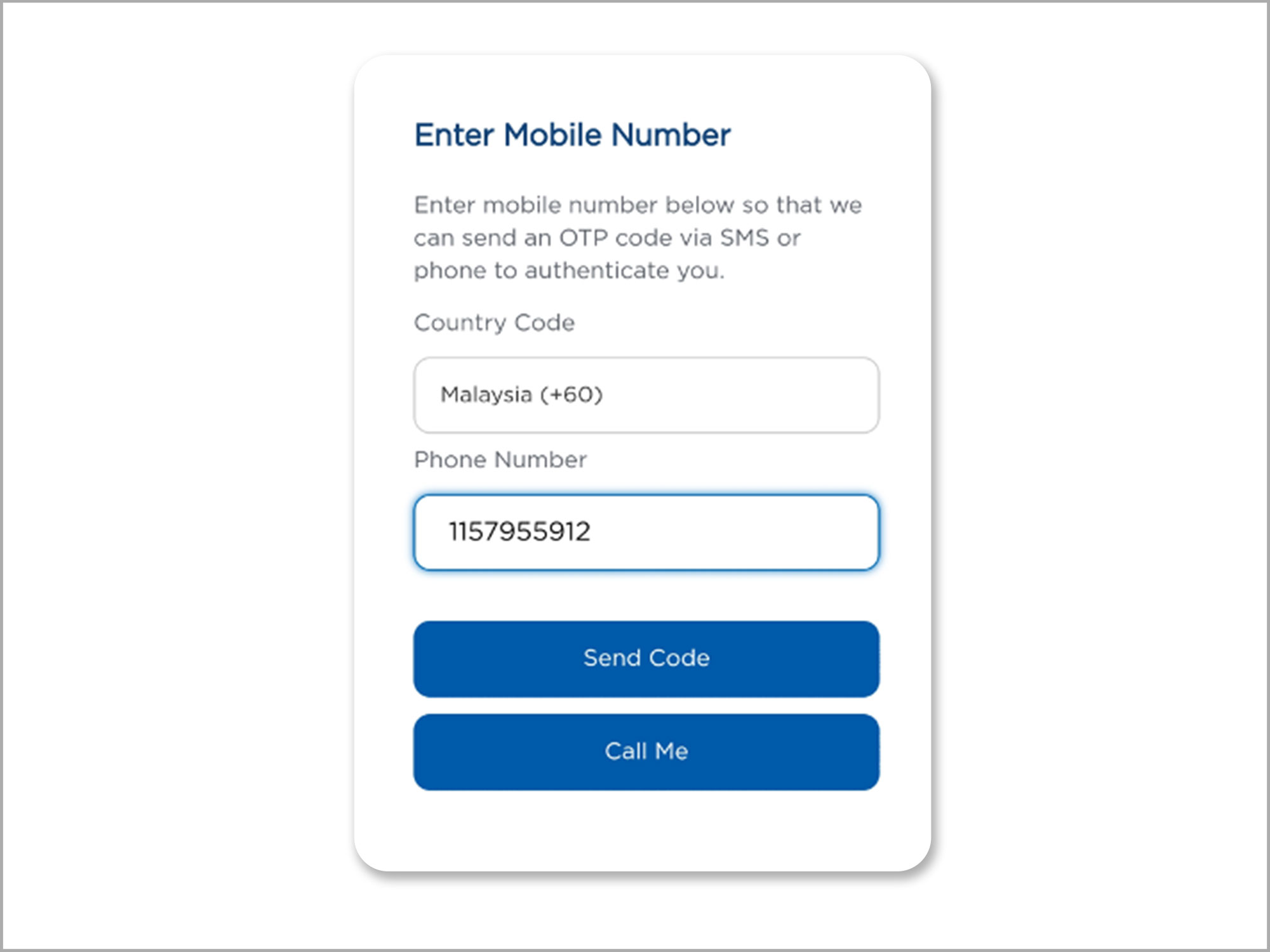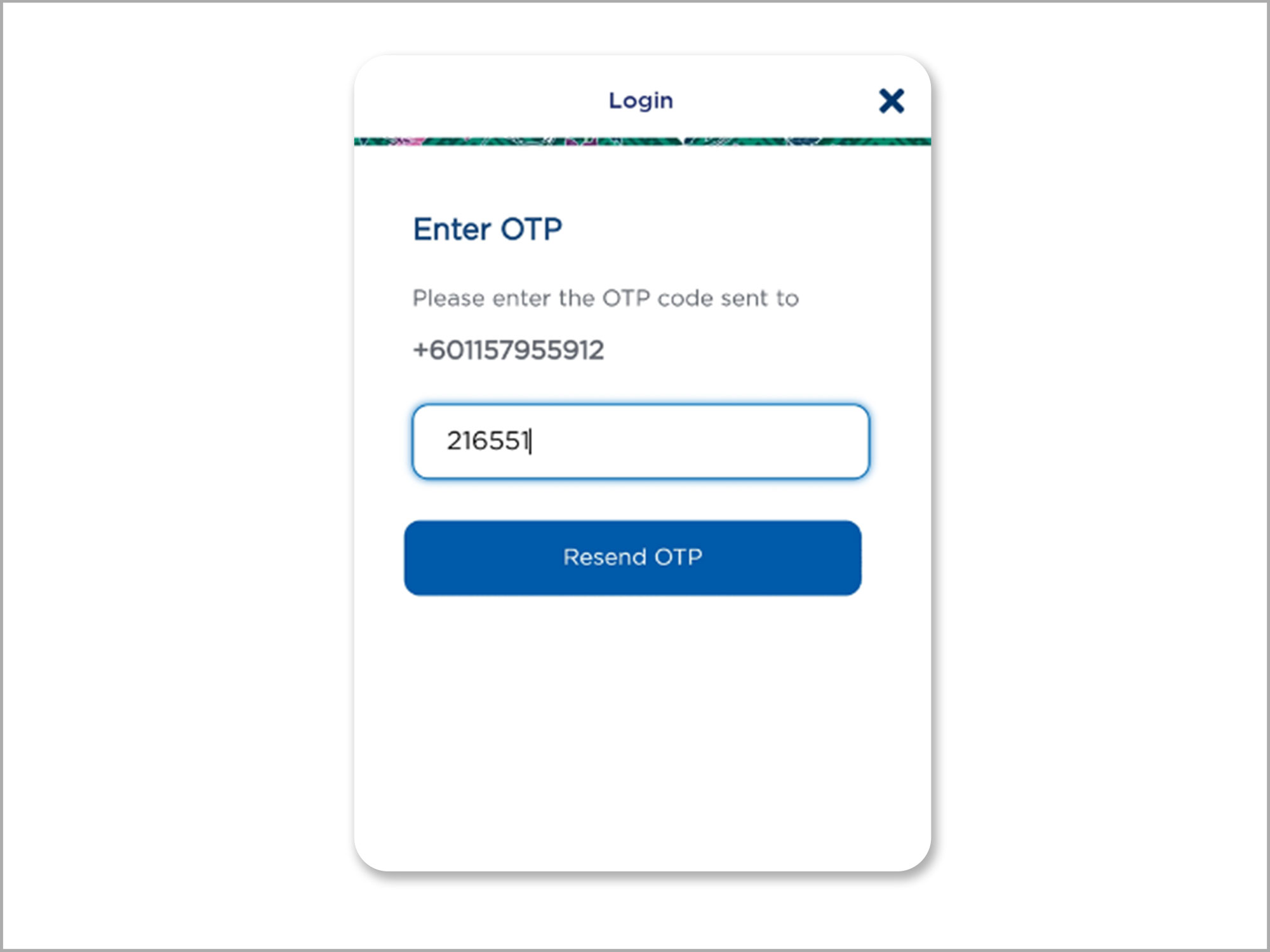 Important Notes:​
For new card request, you are required to perform multi-factor authentication before you are allowed to edit the address.​

All profile updates on Website of MH mobile require multi-factor authentication.​

If your current registered phone number is not up-to-date, please go to Profile and update your Contact Number or please email [email protected].​
Please note that bassinet seats are not available in Business Suite cabin. In case you want to proceed with your booking, please click "Continue"